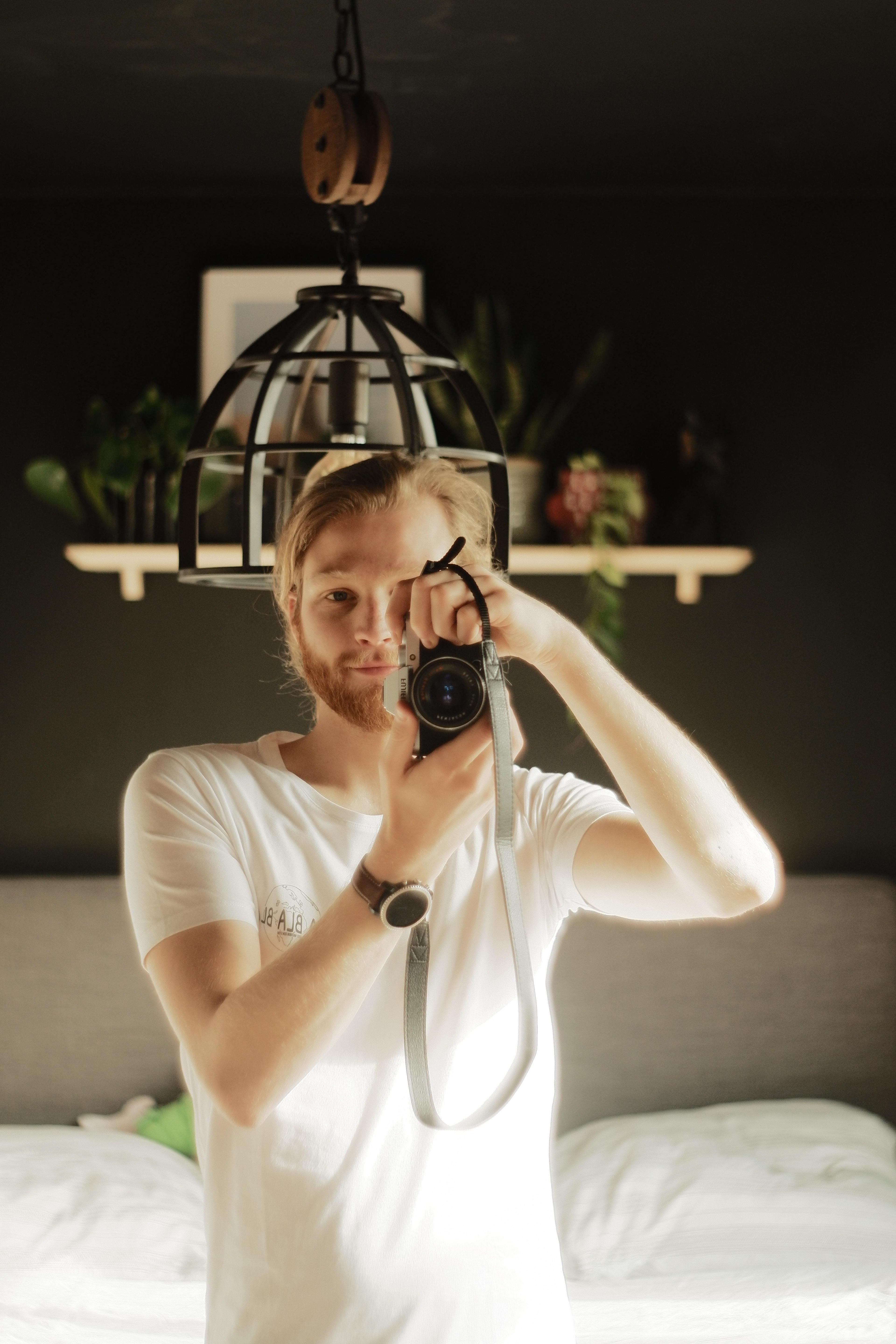 Good to see you! My name is Mischa. I am a minimalist, environmentalist, photographer and explorer. I love seeing the world, dark forests, steep mountains, deep seas and broad valleys. I'm here for it.
Photography, for me, is all about serenity and finding the perfect angle for that one shot that portrays what I want it to portray. I shoot mostly minimalist compositions in nature and urban areas and I love wildlife photography too. Animals hold a special place in my heart. For my day job I shoot interior design for Woonwarenhuis Nijhof.
I lack a fear of heights, completely. I love climbing, on anything really, and I adore the rush that elevation can create. Snowboarding is my favourite sport, it's high, fast and dangerous, just the way I like it. I also enjoy surfing, bouldering, hiking, kayaking and longboarding. Actually just enjoy being outside and active in general.